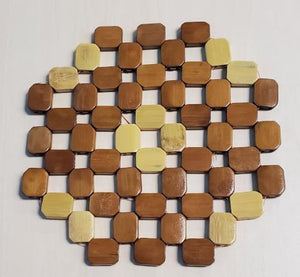 FS33 Wooden Trivet
7-1/2" x 7-1/2"

Lightweight, easy to clean and store.


Decorate and protect your dinning table from scratches and stains

Heavy duty trivet, perfect for hot dishes, pots, plates, mugs, etc.

Exquisite design,give your dinning kitchen table a brand-new nice look.

Made of 100% natural bamboo. Safe, healthy eco-friendly trivet mat.
Retail Price $8.99